RV awnings can get stuck when extended for several reasons so we'll touch base on a few. In this article we're going to focus our attention to motor-driven electric RV awnings.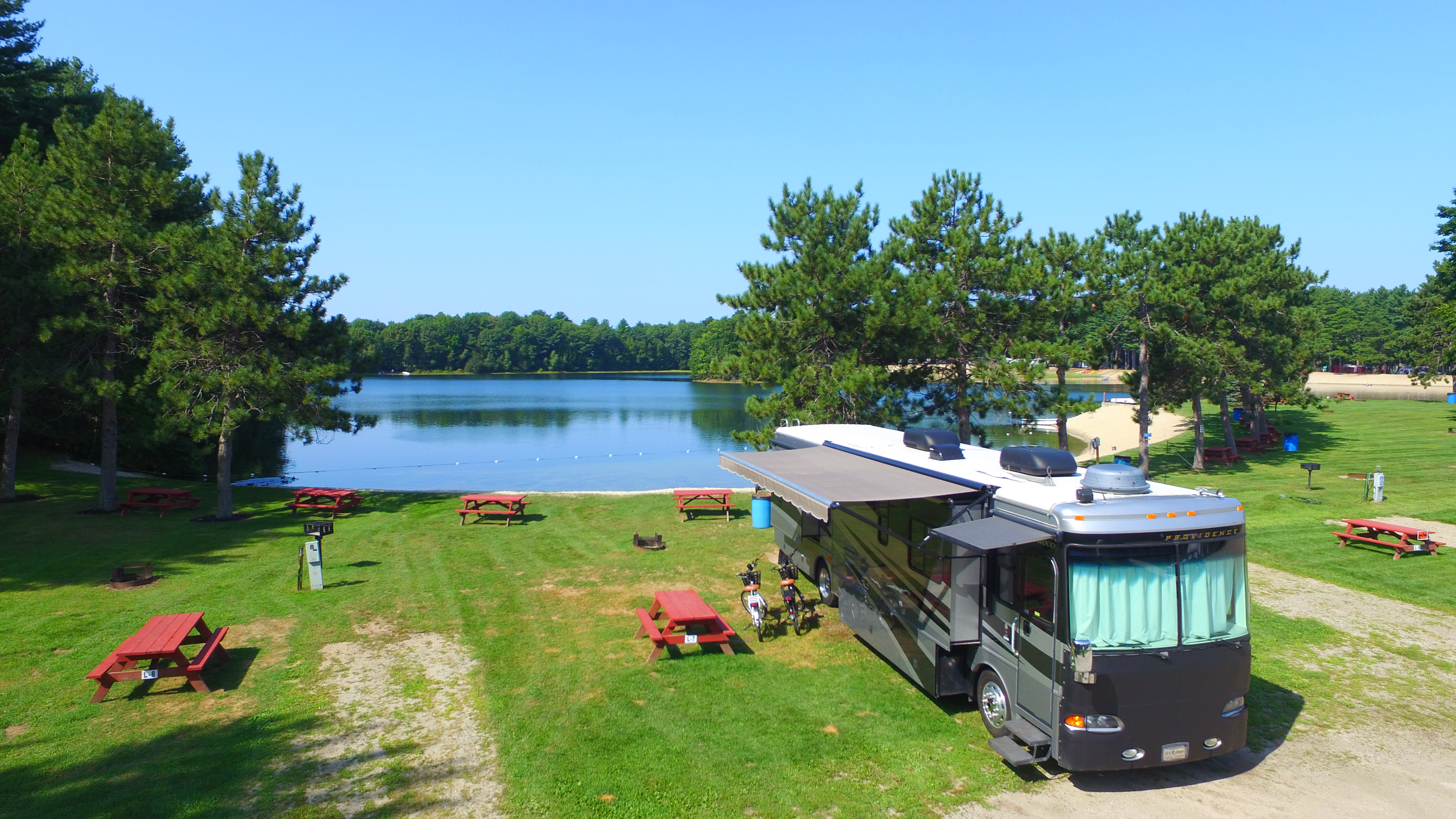 It's a common mistake for campers to extend their RV awning out too far, to the point where water would collect on the awning itself. If this happens and it does happen to rain, it will likely stretch the canvas and make it difficult for you to now retract the awning. The canvas will buckle and put too much tension on the motor. If the motor senses too much of a load, it will not operate further to prevent any damage. If you fall into this category, first make sure that there is no more water on your awning. Next, you will need to climb on top of your coach to inspect the canvas at the corners. Stretch it out as far as you can on both sides before trying again to close the awning. At this point you should be able to see if the canvas is sagging in the middle or appears to be taught. If it's sagging and will not close once it gets to the buckled section, you will likely need to purchase a new awning. Once stretched, it will not go back. If the canvas appears to be taught and there is no sagging yet it will not retract, we need to take things a step further.
If it's clicking, it could be the gear stripped or even a binding and the motor tries but shuts down due to the binding. If there is no sound coming from it, then it could be a completely failed motor, or even just the switch. One way of troubleshooting this would be to grab yourself an independent 12VDC battery and hook it up to your motor leads to see if you can activate it manually. If it works off of independent power, then it's the wiring or the switch. If independent power does not turn it on, then you have a failed Carefree motor and it will need replacing. Check your owners manual for instructions on manually retracting your awning until you have received the necessary replacement parts.